ABAiR 2014, May 24 – June 29, 2014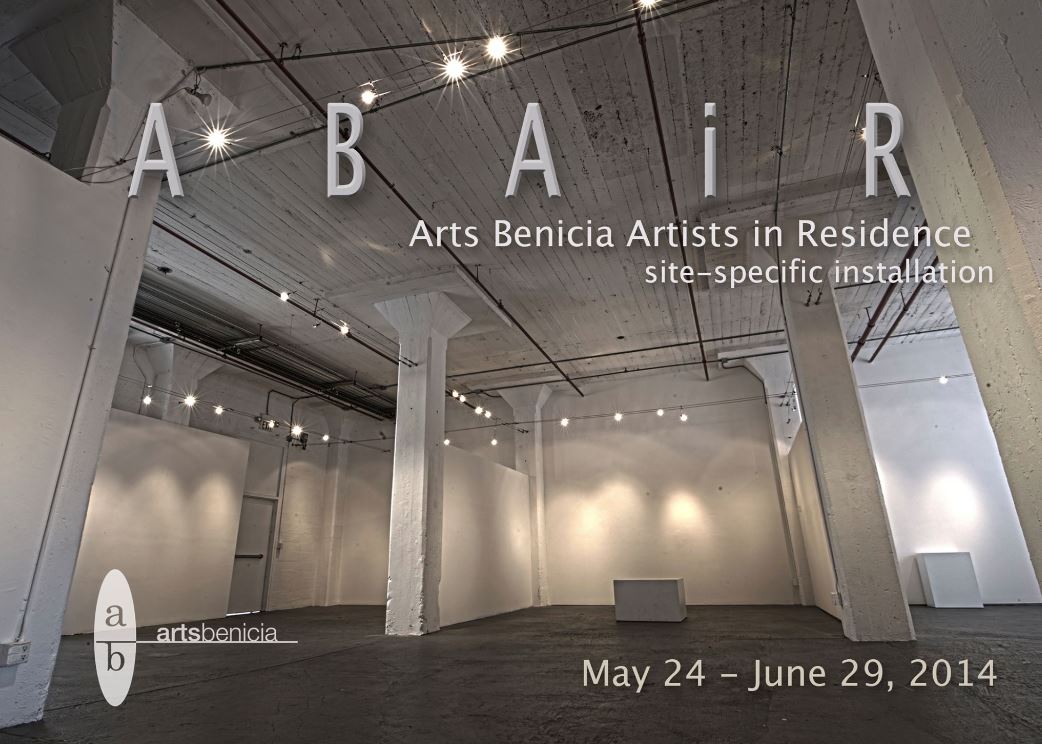 Arts Benicia Artist in Residence (ABAiR) Program

May 24 – June 29, 2014
Activities at the Arts Benicia Galley in conjunction with the exhibition:
Installation and Residency Phase: May 24 – June 13, 2014. (Public participation encouraged.)

Reception: Saturday, June 14, 7-9 p.m. Please join us.
Exhibition Phase: June 14 – June 29, 2014. Open during gallery hours.
Artist Talk: June 21, 1-3 pm.

Family Art Day: Sunday, June 29, 1:00 – 3:00 p.m. Free and open to the public.

Now in its fifth year, Arts Benicia Artist in Residence Program is providing three artists with an opportunity to work out installation ideas in its 2,000 square foot space this summer. Typically, artists doing site-specific installation, have only a brief time to install, and inadequate opportunities to work in the actual space. This program gives them that time in our space. Public participation is encouraged during the installation process. Be sure to stop by the gallery to meet the artists. Discover what inspires them and what drives their ideas. Engage in their creative process!

2014 ABAiR Artists:
reeniecharriere.com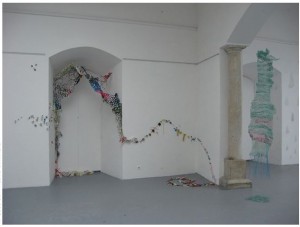 Reenie Chairriere has and MFA in Studio Arts from Maine College of Art, Portland, ME. Her sculptural installation, Semaphores, is a construction of 3-D banners and tapestries using gathered materials.
Wastelines and Sauvons La Planete 2012
Fused plastic and collected plastic shards from Mediterranean Sea beaches in France (dimensions variable).
joannakidd.com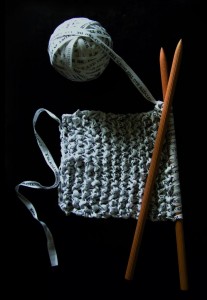 Joanna Kidd has an MFA in Visual Art and multimedia from Acadamia de Belle Arti di Firenze, Firenze, Italy. Joanna will be building random jigsaw puzzles, reassembling unrelated puzzle pieces, to create shapes and areas of color. Visitors to the gallery can participate by piecing together sections of the puzzles. Her installation includes a video documentary.
Video link: Installation in progress at Luminaria Arts Festival, San Antonio, 2012.
sofieramos.com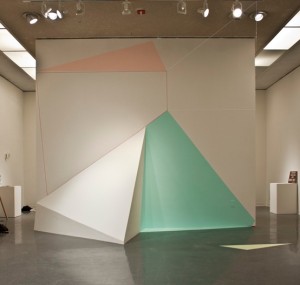 Sofie Ramos is working on her MFA in Art Practice at UC Berkeley, Berkeley, Ca. Sofie will be creating a painting installation directly on the walls, ceiling and floor of the Arts Benicia gallery.
Void Half Full, 2014
Drywall, acrylic house paint, paper, string and pencil on wall, ceiling and floor. 150 x 168 x 84″