Arts Benicia Welcomes New Executive Director
Arts Benicia is pleased to announce that Celeste Smeland will be joining the staff of Arts Benicia as the new Executive Director beginning June 1st.
Celeste comes to Arts Benicia with extensive credentials. She holds a B.A. in Fine Arts and an M.F.A. in Museum Studies, and she also has extensive experience in managing arts programs and directing arts organizations. Celeste's experience includes positions as the Deputy Director of the Sonoma Valley Museum of Art, the Development Director at the Kala Institute in Berkeley, the Executive Director of the Tamalpa Institute, the Director of Community Programs for the Institute of Noetic Sciences, the Director of Programs and Education at the Bay Area Discovery Museum, and the Art Director for the San Francisco Women's Building. She also served as the Executive Director of the Vallejo Community Arts Foundation where she participated in coordinated programs in visual and performing arts, youth art camps, and in a public/private collaboration to restore the Empress Theater in Vallejo.
Celeste is familiar with Arts Benicia's Programs as well as Benicia's artistic legacy and rich community of artists. Arts Benicia's Board of Directors and Staff eagerly anticipate working with Celeste. Please join us in welcoming her to Arts Benicia.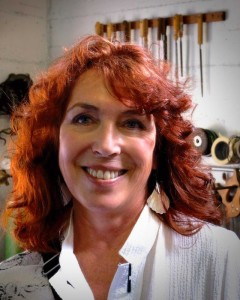 I am very excited to be joining the dedicated Board and Staff of Arts Benicia. It is such a vibrant regional arts organization, centered within one of the most dynamic artist communities in the Bay Area. I am looking forward to making connections with artists, business owners, civic leaders, educators, and the general public to explore ways to further Arts Benicia's mission "to support artists and engage the broader community."                                                 ~Celeste Smeland