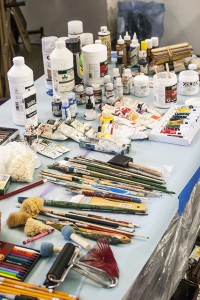 Online registration options for Current Classes can be found here.
You must be a member of Arts Benicia to register at the lower Arts Benicia Member price.

 All classes and workshops are held at the Arts Benicia classroom studio, unless otherwise specified.
---
Information about classes:
Arts Benicia will add your name to the roster for the class and process your payment, and you will receive a second confirmation email from Arts Benicia with your Receipt attached. You may then contact the instructor directly to ask for a supply list and if you have specific questions about the class. If you have other questions, call Arts Benicia at 707-747-0131.
Arts Benicia
991 Tyler St. Ste 114
Benicia, CA 94510
Top of Form
To pay by regular mail:
Bottom of Form
Mail your check for the class amount to Arts Benicia. Please indicate the class name in the "note" area of your check.
To pay by phone:
Call the office at Arts Benicia and we will take your credit card information over the phone. If you call outside normal office hours please leave your name, phone number, and a request to pay for a class. We will contact you during regular office hours for your payment information. 707.747.0131
To pay in person:
Come to the gallery during regular office hours.
Questions about classes, membership or need to update your contact information?
Contact: peg@artsbenicia.org
Office Hours:
Wednesday, Thursday and Friday, 12 noon to 5 PM between exhibitions.
Exhibition Office Hours:
Wednesday through Sunday 12 noon to 5 PM during exhibitions.
Cancellation and Refunds:
Early registration is encouraged. Our instructors need adequate time for preparation and purchase of materials. Minimum enrollment must be met at least one week prior to the first day of class or there is a possibility of cancellation. No refunds will be given after a week before class begins. If enrollment is insufficient however, and the instructor cancels class, your fee will be refunded or transferred to another class of your choice. Classes cannot be prorated.
---
ARTS BENICIA GALLERY
OPPORTUNITIES for ARTISTS