Your Arts Benicia Membership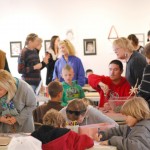 Arts Benicia's mission is to stimulate, educate and nurture cultural life in Benicia through the visual arts. As a community based non-profit organization we accomplish this by providing exhibitions, educational programs, and classes that support visual artists and engage the broader community.
Members like you make it possible for Arts Benicia to accomplish what it does. And in the past twenty-five years we have accomplished quite a lot! Yes, twenty-five years!!! This year we are celebrating Arts Benicia's Silver Anniversary!
Arts Benicia's programs rely on memberships to cover much of our operating expense. In these challenging economic times and with the reduction of financial support from the City, we need your membership financial support even more. Please join and renew annually to help support the classes, exhibits and programs we offer.
Consider giving a gift membership for a friend or loved one. You couldn't give a more thoughtful present. First buy the membership online. Next, send a request for a gift membership with  full contact information for the gift recipient to peg@artsbenicia.org,  or call us at 707.747.0131.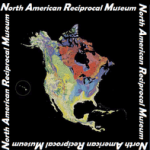 Supporting Membership with NARM benefits
Arts Benicia is very pleased to announce that we have joined the North American Reciprocal Museum (NARM) program! This means if you join Arts Benicia at the $100 level, you can visit over 600 other NARM institutions – free of charge – whenever you like. These include the Asian Art Museum, the de Young Museum, the Legion of Honor, Crocker Art Museum, the di Rosa, Yerba Buena Center for the Arts, San Jose Museum of Art, and many, many fine Museums and Art Centers all over the US and Canada. The full list of participating organizations is online here. Your special Arts Benicia membership card will ensure your free admission at any participating institution.
Membership Level
Price
 New Member
Renewing Member
Benefactor with NARM Benefits
$500.00 per Year
Donor with NARM Benefits
$250.00 per Year
A Business Membership with NARM Benefits
$150.00 per Year
A Supporting Membership with NARM Benefits
$100.00 per Year
A Family Membership (2 or more family members)
$60.00 per Year
An Individual Membership
$35.00 per Year
A Working Artist w/ link to website
$25.00 per Year
A Senior Membership – 65 years +
$20.00 per Year
A Youth Membership – 18 years and younger
$15.00 per Year
Membership Area Designed and Maintained by BAIC Multimedia & IT Solutions
For technical issues, please email support@baicmultimedia.com