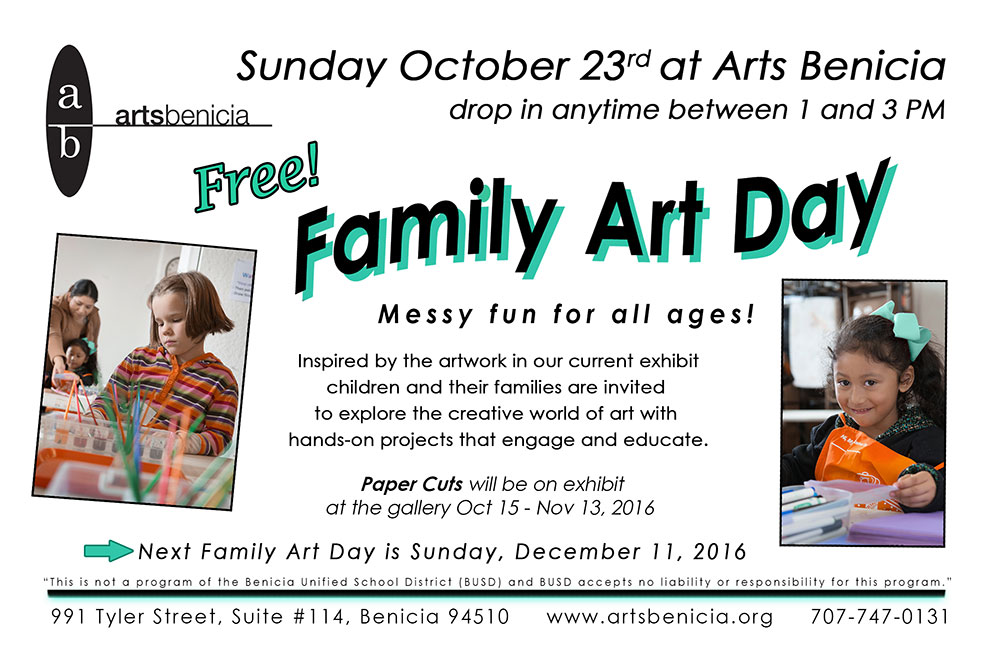 Family Art Day:
Inspired by the artwork in current gallery exhibitions, children and their families are invited to explore the creative world of art with hands-on projects that engage and educate. Free and open to the public.  Family Art Days are offered one Sunday per exhibit during most exhibits throughout the year.
Art Exploration:
Art Exploration is a self-guided tour for parents and their children. Arts Benicia provides an observational question guide which encourages art observation and investigation. Art Exploration guides are available during most gallery exhibitions. Appropriate for all ages.
Next Family Art Day:
During the Toys exhibition: Sunday, December 11, 2016, 1:00-3:00 pm. Free and open to the public.