Paper Cuts 2016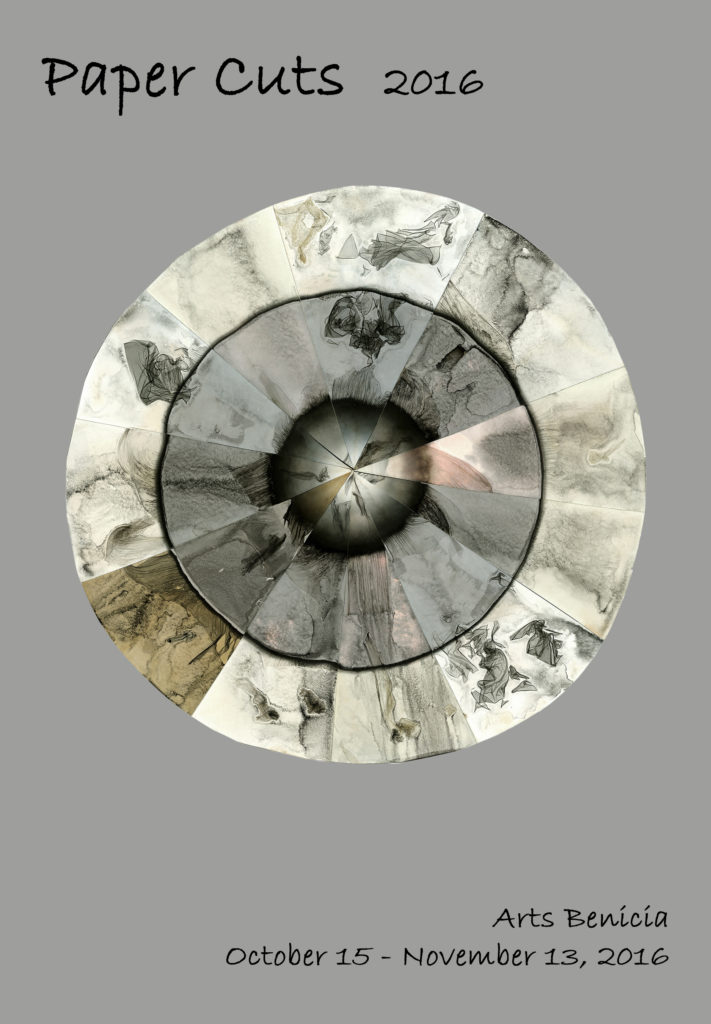 Paper Cuts 2016
October 15 – November 13, 2016
Thomas Wojak, curator
Members preview: Saturday, October 15, 5 – 6 pm
Opening reception: Saturday, October 15, 6 – 8 pm
Works on/of/with paper by emerging artists from Bay Area MFA programs, including California College of the Arts (CCA), UC Davis, UC Berkeley, San Francisco State University, San Jose State, Stanford University, Mills College, San Francisco Art Institute and the Academy of Art University.
Curator Thomas Wojak is a master printer and exhibiting artist, is the owner and founder of The W.O.R.K.S, a high quality, short run, screen printing studio established in 1972 in San Francisco. The studio specializes in edition printing for artists and designers, as well as unique and demanding projects for exhibition/architectural fabricators and the technology industry.
His award winning work in the field of screen printing is extensive in scope, having produced prints for prominent local, national and international artists and clients over the past 44 years. He is also an associate professor and chair of the printmaking department at the California College of the Arts, in Oakland and San Francisco. His work is shown both here and abroad and is in numerous collections.