The Art of Color: Value vs. Intensity
Louise Victor
Saturday, April 21
1:00 – 5:00 pm
$170 Non-members | $155 Members
Class Size: Minimum 2 | Maximum 10
Level: All levels
Location: Arts Benicia classroom
Age minimum: Adults and Teens (16 yrs.+). Teens are welcome and encouraged to participate. A limited number of partial scholarships for teens are available. Teens must contact Arts Benicia at 707-747-0131 to register.
Class description: Every color has three attributes: Hue, Value and Intensity. It is often difficult to tell the difference between intensity and value, but, once you can identify these attributes, you can successfully mix any color on your palette.
We will be exploring the wealth of colors that can be made through color mixing. Contrasting value with intensity, we will paint a canvas that will be a map for finding rich and vibrant colors, while enjoying the surprises that comes from such differing hues. From these maps we will create a second painting. This work will allow us to experience for ourselves how the measured use of value and intensity creates a more lively, sparkling and spirited painting.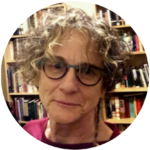 About the instructor:  Louise Victor has maintained
a vibrant art practice while also lecturing and teaching
drawing, painting, and the aesthetics of art. She 
received a BFA from Northern Illinois University.
Instructor website: www.louisevictor.com
Instructor email: victorml@yahoo.com