Energizing Your Art Career
Understanding the Art Relationship
Jeff Tover, Grace Teo, & TaVee McAllister Lee
Wednesday, October 25
6:30 – 8:30 pm
$40 Non-members | $25 Members
Class Size: Minimum 10 | Maximum 35
Age: Adult
Location: Arts Benicia
Class Description: This will be collaborative lecture event that will provide attendees insight on the processes involved with working with curators and galleries.  Learn to locate the appropriate venue for your work, how to present your portfolio in a professional manner, and the best way to determine and set personal goals for your art career.  There will also be discussion on how to work with and collaborate with curators and gallerists.
Why presenting yourself as a "valuable asset" will increase your chances of being represented opposed to coming across as a potential "liability".  The importance of understanding how an exhibition is conceived and then implemented will allow your work to be seen by many potential collectors.  And finally, how an artist's 100% commitment to this endeavor is relevant to it's success.  Your dreams are nothing without your total commitment.
Email the instructor for this class: jeffreytoverart@gmail.com
About the instructors: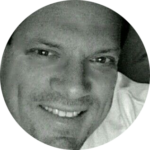 Jeffrey Tover is a working artist, a painting instructor, and owner of JEFFREY TOVER CONTEMPORARY ART. Jeffrey is on Arts Benicia's Board of Directors, studied at San Francisco Art Institute and is represented by Valley Art Gallery, Walnut Creek, CA
Sarah Jessica Fine Arts, Provincetown, MA and Local Color, Palm Springs, CA. Instructor website: www.jeffreytoverart.com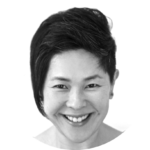 Grace Teo's curatorial focus is connecting local businesses to local artists & vice versa. She has curated exhibitions of original local art work at businesses & homes. Grace is curator for Olson Realty, Inc. in Benicia through Arts Benicia Presents.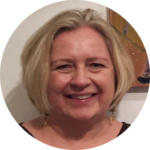 TaVee McAllister Lee: After earning a BFA in Painting and Printmaking from KCAI, she moved to California's San Francisco Bay Area where she maintains an East Bay studio in Martinez. A founding member of GearBox Gallery in Oakland, as well as two East Bay artists groups, CC14 (Contra Costa 14) and Kunstanke (art thought), TaVee McAllister Lee has been the director, coordinator or on the curatorial team for many exhibitions. She exhibited work at Gallery 621 in Benicia, CA from 2013 through 2014 where she also curated the exhibit Unfinished Man in 2014. Currently she manages Transmission Gallery in Oakland, CA and her work is represented at GearBox Gallery where she is also the Exhibitions Director.
Instructor website: http://tavee.us/