How to Prepare Your Artwork for Juried Exhibitions – Part 2 Preparing your digital files for submission
Peg Jackson
Sunday, April 22
10:00 am – 1:00 pm
$65 Non-members | $50 Members
Class Size: Minimum 2 | Maximum 10
Level: All levels
Age: 18+ yrs.
Location: Arts Benicia Classroom
Class Description: Photographing your artwork is only the first step. Now you need to prepare your digital photo and send it in.
The best photo editing software is made by Adobe. Photoshop Elements is inexpensive ($60). We'll use Elements to crop, resize, and adjust the photo to match your artwork.
Different exhibitions will have different digital file size requirements for entries, so we'll look at some sample Calls for Entry to figure out what they're asking for.
And finally, having these digital photos "somewhere" on your computer is no help unless you can find them. You'll learn how to rename the files and organize them into separate folders.
Bring to class:
Laptop computer with Photoshop Elements installed
The digital photo of your artwork on your laptop
The artwork you have the photo of, so you can match it
What you'll learn:
How to decipher the Call for Entry, to figure out what they are asking for
How to crop and resize your digital photo
How to adjust brightness, contrast, and color balance to match your artwork
How to save your digital photos
How to attach your digital photos to e-mail or Call for Entry website
How to rename and organize your digital photos so you can find them again
SPECIAL NOTES:
It is recommended, but not required, that students sign up for both Part 1 and Part 2.
Must have Photoshop Elements on your laptop, and any version is fine.
If you don't have it, download here: http://www.adobe.com/products/photoshop-elements.html
Purchase for $59.99, or install a trial version (good for 30 days)
Email the instructor for this class: peg@artsbenicia.org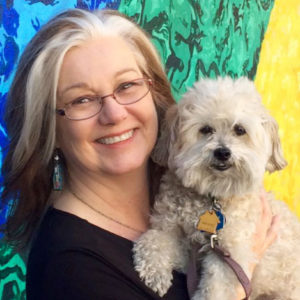 Peg Jackson, Administrative Coordinator for Arts Benicia, has extensive experience in professional photography and graphics design.