Job Description – Youth Art Coordinator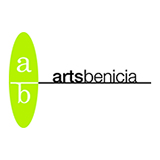 Job Description_ Youth Art Coordinator (Download and print)
Job Description: Youth Art Coordinator (Contract Position)
Coordinate existing Youth Education Programs:

ABAS – Arts Benicia After School
Exploratory Wheel
Summer EcoArt Camp
Program Coordination:

Create schedule and facility use with BUSD
Hire, manage and supervise instructors for tuition-based programs
Publicize and market programs to BUSD
Provide program text and updates for website, flyers, marketing
Publicize on social media, Facebook, Craiglist, Community Websites
Collaborate and coordinate with Arts Benicia Staff all press, marketing, and program documentation
Coordinate with BUSD contacts to publicize via email and distribution of flyers to schools
Provide substitute teaching as necessary.
Structure:

Report to Arts Benicia's ED, or Executive Committee when ED is not available
Attend scheduled staff meetings at Arts Benicia office, bi-weekly
Work independently and set own schedule
Track hours and submit invoices for work performed
Work with Youth Education Committee to support existing youth art programs (hours must be approved by ED) including but not limited to:

Family Art Days, once per exhibition, approximately every six weeks
Next Generation Exhibition, bi-annually
Farmer's Market Art Activities, once per month from April to October
Gallery Tour Docent Program, as scheduled
Special events as scheduled
Community meetings as scheduled
Work with Youth Education Committee to develop new youth education classes at Arts Benicia
Reporting:

Write narrative for Youth Education Grants as needed
Prepare Youth Education reports:
Monthly Staff Report
Quarterly Report
Contractor is required to provide the following (The cost will be reimbursed):

Clear TB test within the 12 months
Livescan Fingerprinting (background check) with the BUSD district.
To apply: Submit cover letter, resume and 3 references to: celeste@artsbenicia.org with subject line: Youth Art Coordinator. Interviews to begin immediately.