Life Drawing: In the Light
Louise Victor
Saturday, August 26
12:00 – 4:00 pm
$140 Non-members | $125 Members
$25 model fee (payable to instructor in class)
Class Size: Minimum 3 | Maximum 9
Level: All levels
Location: Arts Benicia classroom
Class description: Let's explore the cornerstone of the visual arts together. Life drawing brings exciting challenges and pleasures. The introduction of specific light sources bring the drawing to life. This lively and exhilarating workshop consists of demonstrations, discussion, individual guidance and group critiques.We will focus especially on how light is essential to describing forms. Those new to life drawing will discover the joy that comes from describing life, while forming a firm foundation on which to continue. More seasoned artists will find their art practice invigorated. And all will experience an exciting adventure into the thousand year old practice of describing ourselves.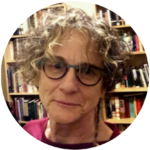 About the instructor:  Louise Victor has maintained a vibrant art practice while also lecturing and teaching
drawing, painting, and the aesthetics of art. She a received a BFA from Northern Illinois University.
Instructor website: www.louisevictor.com
Instructor email: victorml@yahoo.com