Loosening up with Wet-into-Wet Clouds
Stephen Berry
Saturday & Sunday, August 12 & 13
9:00 – 4:00 pm
$195 Non-members | $180 Members

Class Size: Minimum 5 | Maximum 12
Level: Beginning and Intermediate
Age: Adults 18+
Location: Arts Benicia classroom
Class description:  This class can be taken on its own or as a preview to the class on florals.  Clouds are often intimidating, but we'll be exploring how to build your paintings so you can control the water when you need to and really let it loose at other times. We'll focus on the Watercolor Clock as a learning tool, as well as explore techniques like pouring, lifting, and glazing.  Help yourself gather the tools and techniques you'll need to teach yourself more in the future!
Special notes: Students will be required to bring their normal equipment- paints, brushes, backing, etc.  As the classroom will be at Arts Benicia, it's probably best to bring a bag lunch for convenience sake, but downtown is a short drive away if necessary.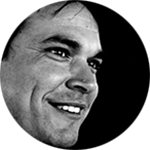 Stephen Berry is an award-winning local watercolor artist, based out of Vallejo, CA.  He is an active member of the Benicia Plein Air Gallery, and has placed in a variety of juried plein festivals and shows over the last few years.
Website: www.seamlessexpression.com
Email: cloudofwords@gmail.com