Loosening Up with Wet-Into-Wet Florals
Stephen Berry
Saturday & Sunday,  October 28 & 29
9:00 – 4:00 pm
$195 Non-members | $180 Members

Class Size: Minimum 5 | Maximum 12
Level: Beginning and Intermediate
Age: Adults 18+
Location: Arts Benicia classroom
Class description:  Not only are flowers beautiful and lively, but they're also a great tool for exploring and learning about wet-into-wet work.  We'll spend two days painting bouquets, learning about the Watercolor Clock, experimenting, and playing fast and loose with edges.  If you've been intimidated by wet-into-wet work and wish your paintings would loosen up, this is a good class for you to explore the subject and have fun!
Special notes: Students will be required to bring their normal equipment- paints, brushes, backing, etc.  As the classroom will be at Arts Benicia, it's probably best to bring a bag lunch for convenience sake, but downtown is a short drive away if necessary.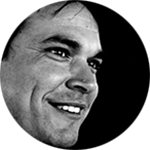 Stephen Berry is an award-winning local watercolor artist, based out of Vallejo, CA.  He is an active member of the Benicia Plein Air Gallery, and has placed in a variety of juried plein festivals and shows over the last few years.
Website: www.seamlessexpression.com
Email: cloudofwords@gmail.com