Loosening Up with Wet-Into-Wet Landscape
Stephen Berry
Thursday, Friday, Saturday
January 11,12, & 13
May 31, June 1, & 2
9:30 am – 3:30 pm
$295 Non-members | $280 Members
Class Size: Minimum 6 | Maximum 12
Level: Beginning and Intermediate
Age: Adults 18+
Location: Arts Benicia classroom
Class description:  Stop strangling that brush.  😊  Let go, team up with water, and let it do more of the work for you!  In this series we'll be focusing on painting landscapes in a loose, wet-into-wet style.  Practice controlling water through a better understanding of the Watercolor Clock.  Learn how to simplify your subjects and build your paintings in three layered steps.  Plan out your paintings to preserve your whites and create rich, deep darks.  Above all, practice looking at your subjects with the eyes of a watercolor artist!
Each workshop in the series will repeat and reinforce concepts from the previous ones, but subject matter will vary, including beaches, lakes, mountains, meadows, etc.  Take more than one (or all three!!) to delve deeper into the techniques and push your painting further.  Small classes allow for a good amount of one-on-one attention.
Special notes: Students will be required to bring their normal equipment–paints, brushes, backing, etc.  Please be prepared to supply your own food for lunch.
---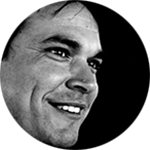 Stephen Berry is an award-winning local watercolor artist, based out of Vallejo, CA.  He is an active member of the Benicia Plein Air Gallery, and has placed in a variety of juried plein air festivals and shows over the last few years.
Website: www.seamlessexpression.com
Email: cloudofwords@gmail.com