Mike Kendall: Off the Wall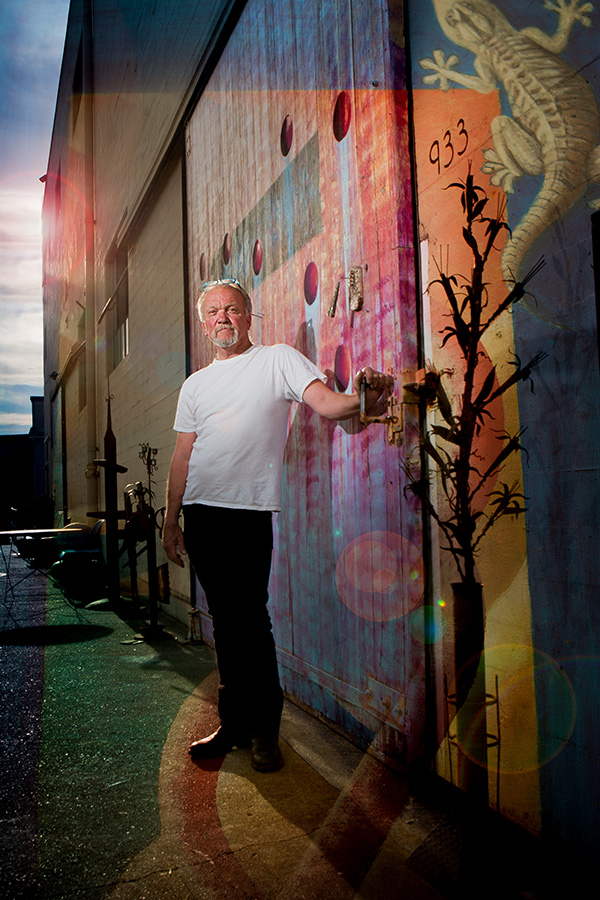 Arts Benicia is celebrating its 30th year in 2017! As part of our celebration we will honor one of Arts Benicia's first exhibiting artists and long-time Arsenal resident Mike Kendall with a special one man show during Benicia Artists Open Studios. Kendall's paintings and sculptures will be on view in the Arts Benicia gallery April 8 – May 7, 2017.
Inspired by the work of Hieronymous Bosch, H.R. Giger and surrealist artists, Kendall's artwork ranges from mixed media metal sculptures to large scale paintings.
Commenting about his artistic approach, Mike states, "I enjoy creating works that demand the viewer's attention, through bold statements, contradiction, illusion or moving beyond the visual senses."
Arts Benicia
991 Tyler Street #114
Benicia, CA  94510
Hours: Wednesday – Sunday, 12:00 – 5:00 pm
Opening Reception
Saturday April 8, 6:00 – 8:00 pm
Family Art Day
Sunday, April 30, 1:00 – 3:00 pm
Benicia Artists Open Studios
Saturday & Sunday, May 6 & 7
10:00 am – 5:00 pm
All events are free and open to the public.
Check out our RAFFLE during Mike Kendall's exhibition and through Open Studios, April 8 – May 7, 2017
Item: Mike Kendall Sculpture – Aero Ace (value $800)
$5 each ticket/ 5 tickets for $20
Raffle drawing held on Sunday, May 7 at 5 pm at Arts Benicia.
Need not be present to win. Purchase tickets at Arts Benicia.