Rhythm & Presence
Rhythm & Presence with Carl Heyward & Heather Wilcoxon
Four 6-hour workshops:
Saturday, January 9
Saturday, February 13
Saturday, March 12 Canceled due to illness
Saturday, April 16
12:00 – 6:00 pm
$150 Arts Benicia members | $165 non-members
$20 materials fee payable to the instructors on the day of workshop
Location: Arts Benicia Classroom
Minimum number students 5 | Maximum 15
All levels
An additional optional materials list may be provided
Class Description: Workshop goals will be to find the "voice" and identity of the materials at hand; how they coalesce into a coherent visual presence, reflecting the effort of the artist as observer and participant. This workshop utilizes methods which challenge habitual practice, encouraging exploration, experimentation, and collaboration with facilitators as well as workshop participants.
Each participant is encouraged to strengthen areas of hesitancy, observe positions of resistance and enter new ground in painting, collage and alternative print techniques in six-hour sessions facilitated in carefully structured improvisations employing exercises developed individually and collectively by the instructors.
Both instructors will work hands-on with each individual, encourage collaboration and will demonstrate techniques including transfer print making, chemical transfers, and image juxtaposition among other practice-stimulating exercises.
Each participant will leave with a minimum of two completed works and several works-in-progress.
Email the instructor at artspeak2020@gmail.com if you have questions about this class.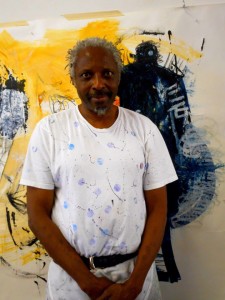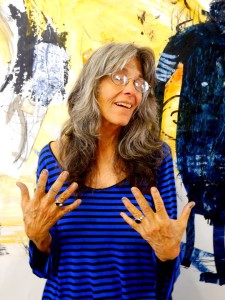 Carl Heyward is an artist and writer, the founder of Global Art Project, and a workshop facilitator in the US, Mexico, and Italy. Carl is an NEA Fellow and a former MFA instructor at the SFAAU.
Heather Wilcoxon  received her BFA and MFA from the SFAI. She is a Pollock -Krasner Foundation Fellow. In addition she is represented by the Jack Fischer Gallery in San Francisco.