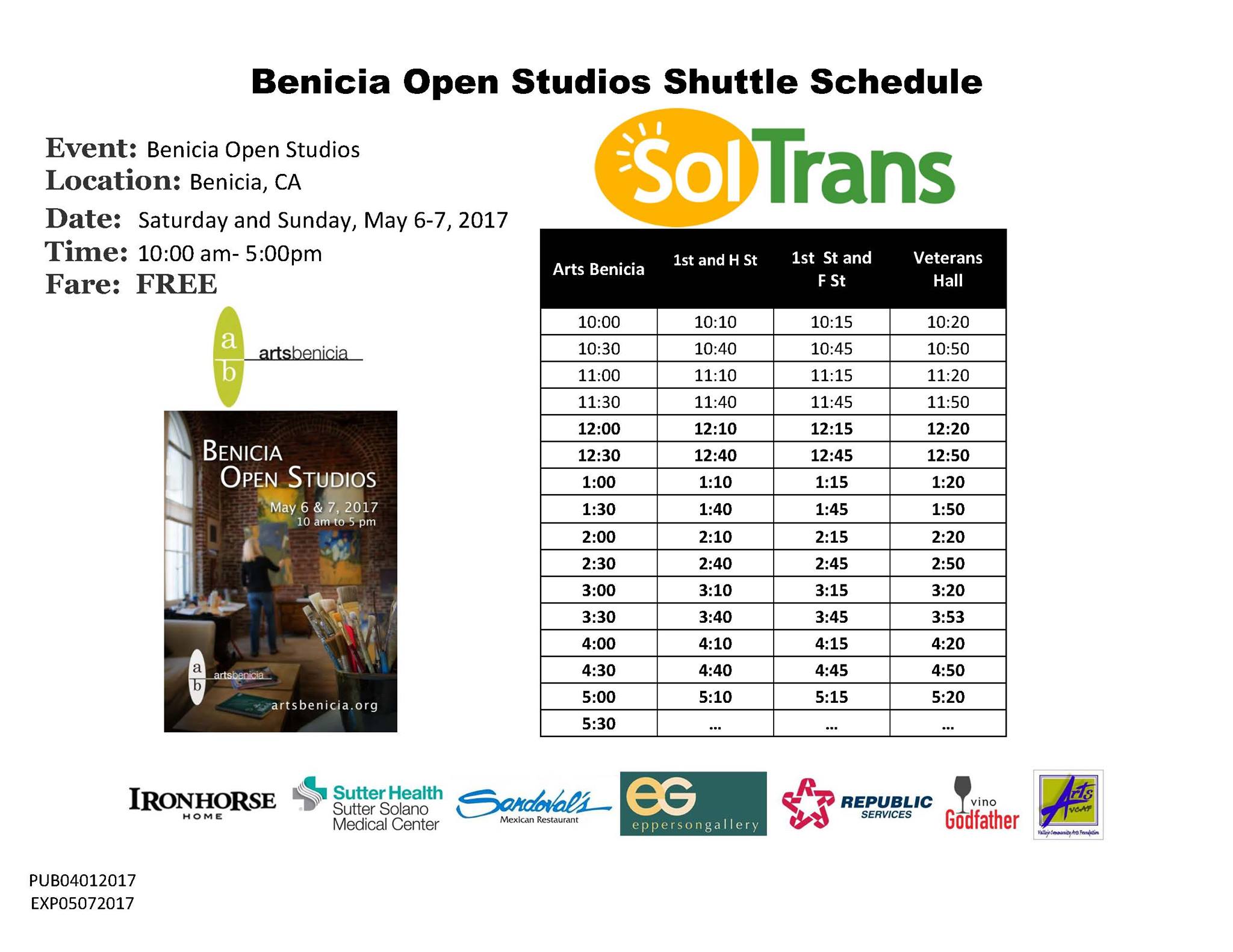 Download and Print the Benicia Open Studios Shuttle Schedule
Effective Saturday and Sunday, May 6 and 7, 2017
Benicia Open Studios:
Free Community Shuttle
When?  Saturday and Sunday, May 6th and 7th, 2017 10am – 5pm
What?  
Benicia Artists Open Studios throughout Benicia's Historic Arsenal District and all over town. SolTrans will be providing a complimentary shuttle service at the following stops:
Arts Benicia
1st and H St – Midaway Outbound
1st and East F st -Lindsay Glass
1st and Military -Veteran's Hall
Why? 
Benicia Open Studios is Arts Benicia's most highly publicized event! Each year scores of artists open the doors of their live/work and studio spaces providing a unique glimpse into their creative world.
How?
Information on the shuttle stop locations and schedule will be provided on the SolTrans website.  The schedule will be posted on temporary bus stop signs.
Fare: FREE
ARTS BENICIA GALLERY
OPPORTUNITIES for ARTISTS