Wisdom Box: A Legacy of Love

Wisdom Box: A Legacy of Love with Judy Ranieri
This class has been canceled due to illness. 
Saturday, March 19
10:00 am – 4:00 pm
Fee: $95 Members | $110 Non-members
Materials Fee: $10
Location: Arts Benicia Classroom
Age Minimum: Adult
All Levels
Class Description: The Wisdom Box is a treasure chest filled with love, joy, wisdom, and life lessons that we would like to share with others. In this interactive workshop, we will create a box and a journal to begin gathering these gems.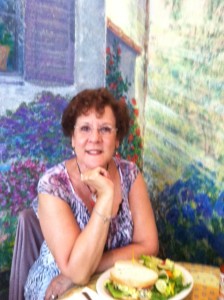 About the instructor: Judy Ranieri, MA, is a mixed media artist, creativity coach, workshop leader, wisdom circle leader, and spiritual alchemist. She believes that art has the power to heal ourselves, others, and the world. If you have questions about this class, contact the instructor at judy@thewisdombox.com.