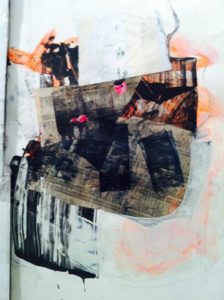 Carl Heyward
The Rellik Tavern
January 9 – April 3, 2017
Opening reception: Thursday, January 12, 6 – 9 pm
Diane Williams, Curator
ARTS BENICIA presents the mixed-media work of Carl Heyward scanning a period between 2014 – 2016 in a variety of formats underlining his forays into the imagination communicating idiosyncratic expression sometimes topical, always raw and elegant exploring the interaction of various materials on paper, canvas, wooden panels, found objects and paint often elevating non-traditional elements into compelling works of beauty.
"Paying STRICT ATTENTION need not be a stress but a meditative process; an observation of the elements of existence viewed openly and with equanimity neither exalting nor diminishing the value of one thing over another; accepting the events and elements of life as they are or present themselves; the value of the story is intrinsic upon the interplay between these combinations and juxtapositions which resonate in ways, hopefully poignant and new." (Heyward)
Heyward is an artist, independent curator, writer, arts instructor and founder of GLOBAL ART PROJECT, an international mixed-media collaborative collective with more than 25 member artists in 12 countries.   ~ Carl Heyward
The Rellik Tavern
726 1st Street
Benicia, CA
§
My paintings draw their inspiration from the work of the artists of the 14th and 17th centuries, particularly Giotto and Poussin. Having spent countless hours drawing and painting their works, I have learned how to use form, structure and color. From these studies, my work moves toward abstraction. The imagery hovers on this edge of abstraction and representational. ~ Louise Victor
Olson Realty, Inc.
920 First Street, Suite 101
Benicia, CA
§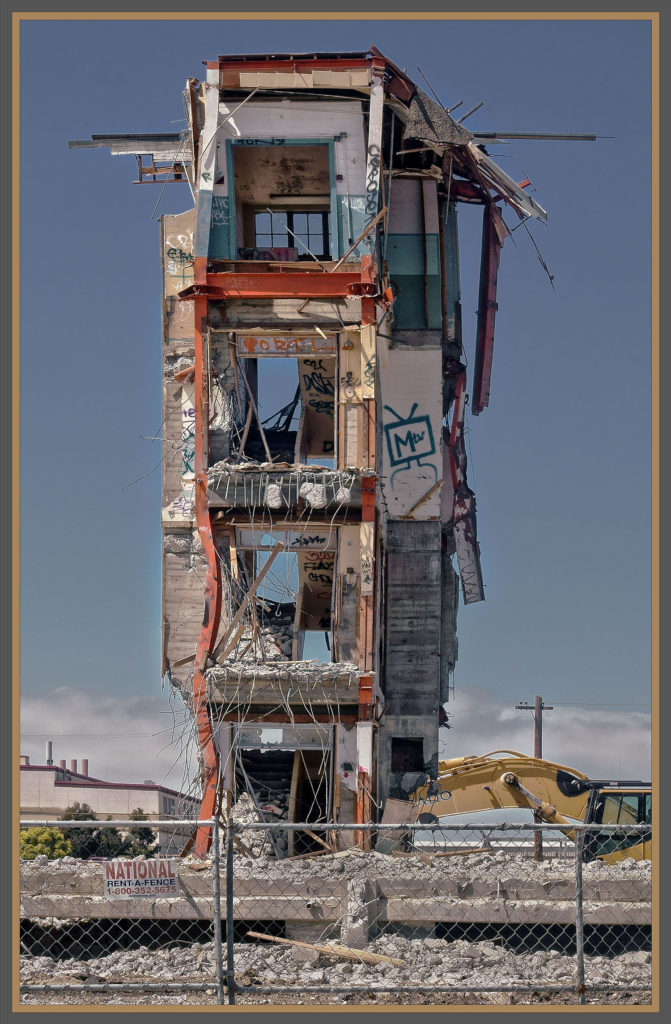 Pearl Jones Tranter at Benicia City Council Chambers
January 23 – April 24, 2017
Grace Teo, Curator
I am a third generation Vallejoan. My great grandfather, Marshal Jones came to work on Mare Island to build ships. My grandfather, William A. Jones, became an architect and designed structures in Vallejo, Solano County, and on Mare Island to live and work in. My Dad, William A. Jones, Jr., worked on the Island as a bookkeeper to help put himself through University of California at Berkeley and support me and my mother before graduating as a civil engineer from the College of Engineering. He worked for the State of California Civil Engineering Department, then Henry J. Kaiser, then became the Solano County Road Commissioner.
I, known in those days as Carol Jones, went to McKinley School as did my grandmother Grace Hobbs, and my father, Bill Jones. I also went to Vallejo High School and studied Art with Lulu Braghetta and Dorothy Herger. And then, I began my college education at UC Berkeley, later working for and attending the San Francisco Art Institute and achieving an MFA from the Photography Department.
I currently attend classes in Digital Arts at Berkeley City College. The years 1953-1992 were all about marriage, family, jobs. Art was linoleum block prints made in a spare room at home. And then, I went to work on Mare Island as an independent photographer after my Letters and Science education and final career to retirement as an Administrative Assistant in the College of Engineering at UCB. Born, bred, educated, worked, careered in the Bay Area. Now retired and working once again on my time "…and dime" now at Mare Island.
I am the fourth generation of Jones doing work on Mare Island.  ~ Pearl Jones Tranter
Receptions at City Hall are supported by the Benicia Arts and Culture Commission.
Benicia City Hall
250 East L Street
Benicia, CA
§
2017 Arts Benicia Presents Exhibitions
The Rellik Tavern: Diane Williams, Curator
Carl Heyward, January 9 – April 3
Jeffrey Tover, April 3 – July 10
Erika Sean Hoffe, July 10 – October 2
TBD, October 2 – January 8, 2018
Olson Realty, Inc.: Grace Teo, Curator
Louise Victor, January 16 – April 17
Marty Jonas, April 17 – July 17
Janet Bogardus, July 17 – October 16
Hedi B. Desuyo, October 16 – January 15, 2018
Benicia City Council Chambers, Celeste Smeland & Mary Shaw, Co-curators
Pearl Jones Tranter, January 23 – April 24 (curated by Grace Teo)
The Beauty of Water – Group Exhibition, April 24 – July 24
Madeline Ibrahim, July 24 – October 23
Joe Garcia, October 23 – January 22, 2018
About Arts Benicia Presents
Arts Benicia Presents is an adjunct, outreach program of Arts Benicia. Through this program, Arts Benicia hosts twelve member artist solo exhibitions per year. Exhibitions are juried by the Arts Benicia Presents Committee. Exhibitions are located in three Benicia venues: The Rellik Tavern, Olson Realty, Inc., and Benicia City Council Chambers.
To participate as an artist in Arts Benicia Presents, you must be a member of Arts Benicia.
For more information, email mary@artsbenicia.org