Why Make Art
Twenty-five Benicia Artists Respond
Artist Portraits by Hedi B. Desuyo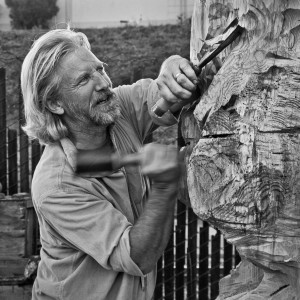 Sculptor Jack Ruszel
Photograph by Hedi B. Desuyo
Exhibition Co-curators: Hedi B. Desuyo and Mark Eanes

October 14 – November 15, 2015
The simple, yet profound question of why artists make art is at the heart of Arts Benicia's new exhibition Why Make Art: Twenty-Five Benicia Artists Respond. On view October 14 through November 15 the exhibition features artist portraits by photographer Hedi B. Desuyo and artwork by the 25 Benicia artists portrayed in her photographs. Accompanying the portraits and artwork will be each artist's statement about why they make art.
Exhibiting Artists:
Lee Michael Altman     Mike Kendall     Mernie Buchanan     Jack Ruszel      Joseph Mele     Sharon Payne Bolton     Sam Morse     Carol Dalton     Katrina Van Male    Lowell Dalton     Manuel Neri     Nikki Basch-Davis     Mary Oros     Mark Eanes     Anne Petty     Pam Dixon     Lisa Reinertson     Joe Garcia      Anthony Riggs      Linda Grebmeier      Lee Wilder Snider      William Harsh     Jerrold Turner     Marty Jonas     John Jonas
Members Preview: Saturday, October 17, 6 – 7 pm
Opening Reception: Saturday, October 17, 7 – 9 pm
Family Art Day: Sunday, October 18, 1-3 pm
Artist & Curator Talk: Saturday, November 7, 2 – 4 pm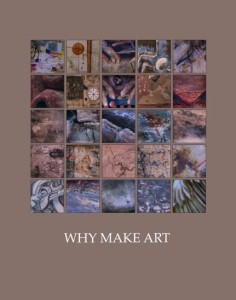 About Hedi Desuyo:  Capturing a split-second fragment of an event, that will never repeat itself in precisely the same way, Hedi Desuyo sees herself as a "gatherer of time." This could be as brief as a cloud traveling in front of the sun and crowning a hill with its dark cap against the sky, or the millennia it took for a splendid temple to fall into decay. For Desuyo, being able to interrupt and hold on to a moment of time is photography's magic. Portraits have always been one of my favorite photographic endeavors. I wait for the moment when I believe the person reveals something of their uniqueness to me, that I know or imagine is part of their personality.

Why Make Art is a published collaboration between Desuyo and the Benicia Arsenal artists in this exhibition that captures the essence of the artists themselves and their reasons for making art.
You may purchase Why Make Art at the Arts Benicia Gallery. All book sales benefit Arts Benicia programs. Contact Arts Benicia for more information: 707-747-0131.