AB 25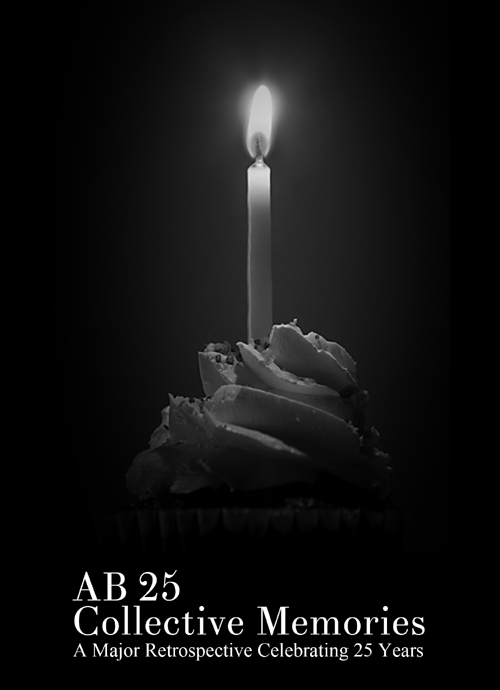 AB 25 / Collective Memories
October 11 – November 18, 2012

Saturday, October 13, 7:00-9:00 PM: Opening Reception
Sunday October 21, 1:00-3:00 PM: Family Art Day
Saturday November, 17 7:00-9:00 PM: Champagne Reception
Saturday November, 17 5:00-10:00 PM: Fine Art Portrait Fundraiser with International Backdrops from the Collection of George Berticevich
In celebration of their 25th Anniversary, Arts Benicia is presenting AB25 / Collective Memories. Curators Hedi Desuyo, Mark Eanes, and Erika Von Zoog combed through extensive archives to create a timeline retrospective representing 44 of the most memorable exhibits that have graced the walls at Arts Benicia over this last quarter century.
This will be a rare opportunity for the community to reminisce on the rich visual history of Arts Benicia's remarkable exhibitions and programming. AB25 / Collective Memories showcases works of extraordinary talent from over 100 artists working in Benicia, the Bay Area, and beyond. Many of the artists have shown nationally and internationally in major galleries and museums throughout the world. Mark your calendars, the ambitious scope of this exhibition is not to be missed.
Sponsored by Olson Realty, Inc.