Open Studios 2013
Open Studios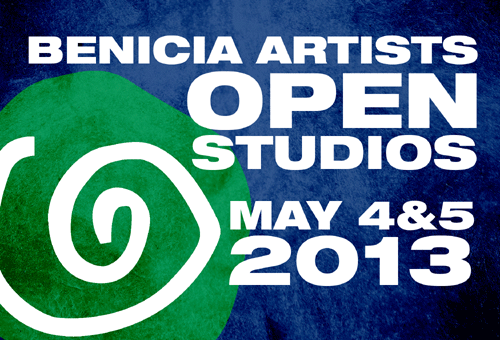 May 4 & 5, 2013
10:00-5:00 PM
Preview Exhibition: April 18 – May 5, 2013
Family Art Day: Sunday, April 21 from 1:00-3:00 PM
Each year the community of artists and artisans in the City of Benicia welcome visitors to experience an Open Studios event the first weekend of May. This year Open Studios will take place Saturday and Sunday, May 4 and 5. This is a unique opportunity to meet with artists in their studios and home workspaces to see new and exciting works of art. More than 70 studios will be open to the public for those two days, as visitors are afforded a rare opportunity to talk personally with artists whose work they admire and to see their favorite – or soon-to-be favorite – artists at work.
---
Mosaic Project
Raffle Tickets on Sale Now!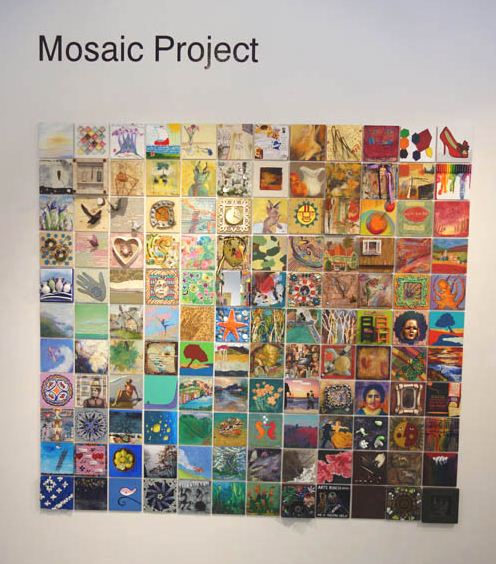 Now in its third year at Arts Benicia, the Mosaic Project is a blend of a community art project and organizational fundraiser. Members of the community were invited to design 7 x 7″ art panels, which were generously donated by Ruszel Woodworks. The panels have been installed in our gallery to create a gorgeous large scale "mosaic", which is featured in the Benicia Artists Open Studios preview exhibition. Every panel is a unique work of art. Many are by very accomplished artists, some are from talented amateurs. Each is available for purchase for $25 and sold by raffle. Not knowing which work of art you will receive adds to the excitement. The Mosaic Project engages our community in the process of making art, and results in original art that is affordable and accessible for everyone. Sales benefit Arts Benicia and support our ongoing programs and community-based services.
At the end of Open Studios on Sunday, May 5 at 4:00 PM, raffle ticket sales at $25 will end. At that point, panels will start coming off the walls to be sent home to all of their new owners. Any panels that have not been purchased via the raffle will be available on a first- come first-served basis for $45 starting at 5:00 PM on May 5. Any panels that are leftover at the end of the evening will go to purchasers of raffle tickets, by order of purchase. Purchased panels that are not retrieved May 5 will be available for pick up Tuesday, May 7 between 4:00-8:00 PM.